Aperture
Hey guys. Here is some progress on the things I've been making the past days.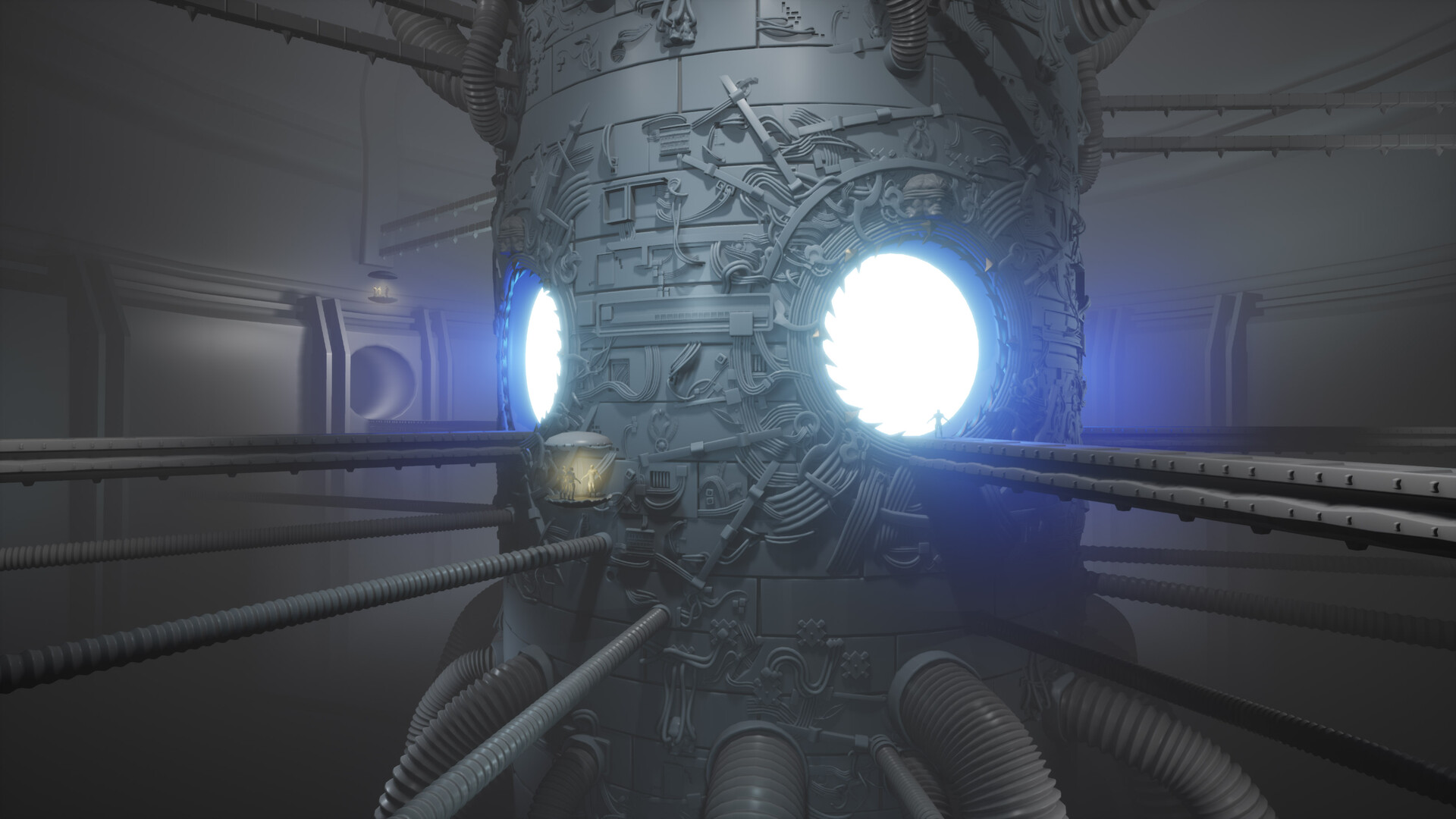 As usual I spent even more time on the greebles and putting more detail on them. I made one or two new greeble panels and I am up to nearly 9 of them in total now. Two of which still have a few empty corners. I also struggled to reuse them in one or two places specifically, where no matter which one I put it became obvious there is repetition. So I think I'll just make a final extra one before calling their number be set.
Sculpt
I had some experiments with some details around the portal entrance itself too. I made an aperture-like piece that has sharp, fangs-like appearance. But before that I also made a sculpt of a face. It's eyes are covered by cables.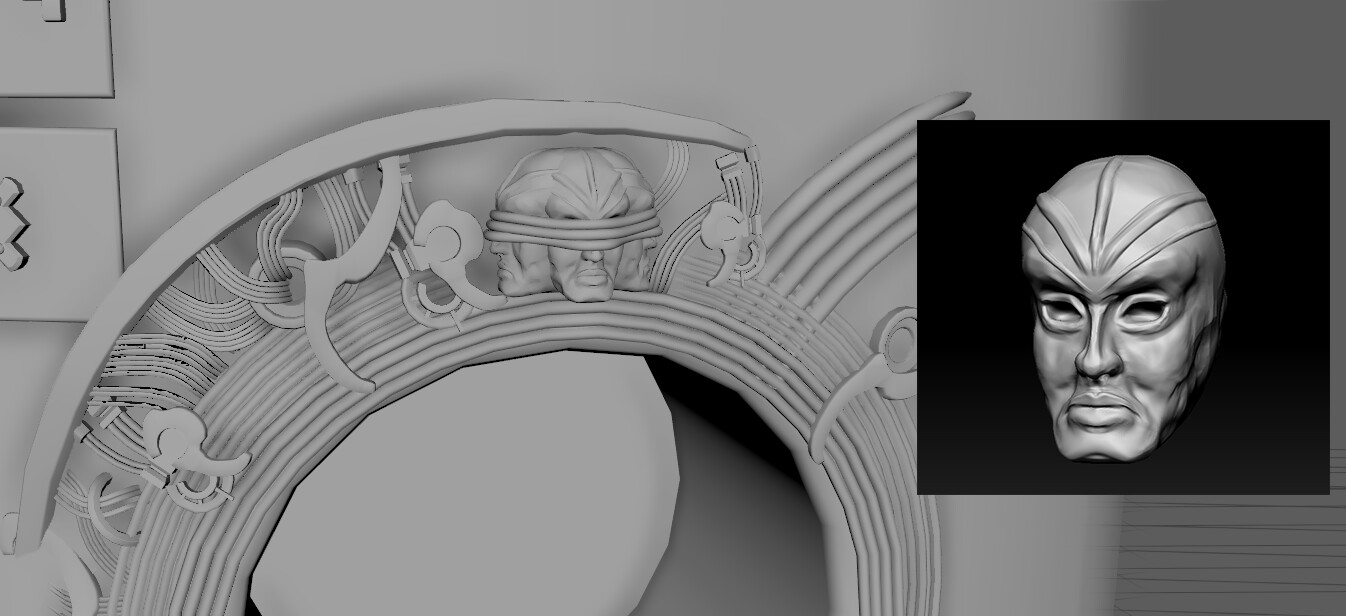 I sculpted it in Zbrush. It doesn't have that much detail but arguably it's not really needed for it to have any as it's just a detail piece mounted above and doesn't really need to be a centrepiece.
Gif
Progress gif: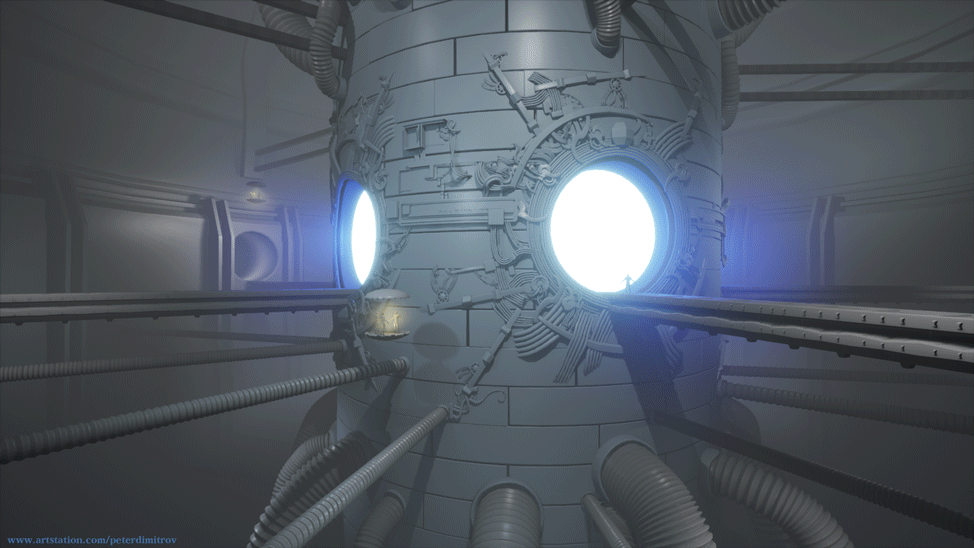 The fang bits have placehold gold material although I think I might keep a type of gold by the end too. On some of the greebles and most of the portal I will try some light and silver metals and as such I really want to try to contrast some gold pieces and details here and there too. For a renaissance or art deco in outer space kind of a style.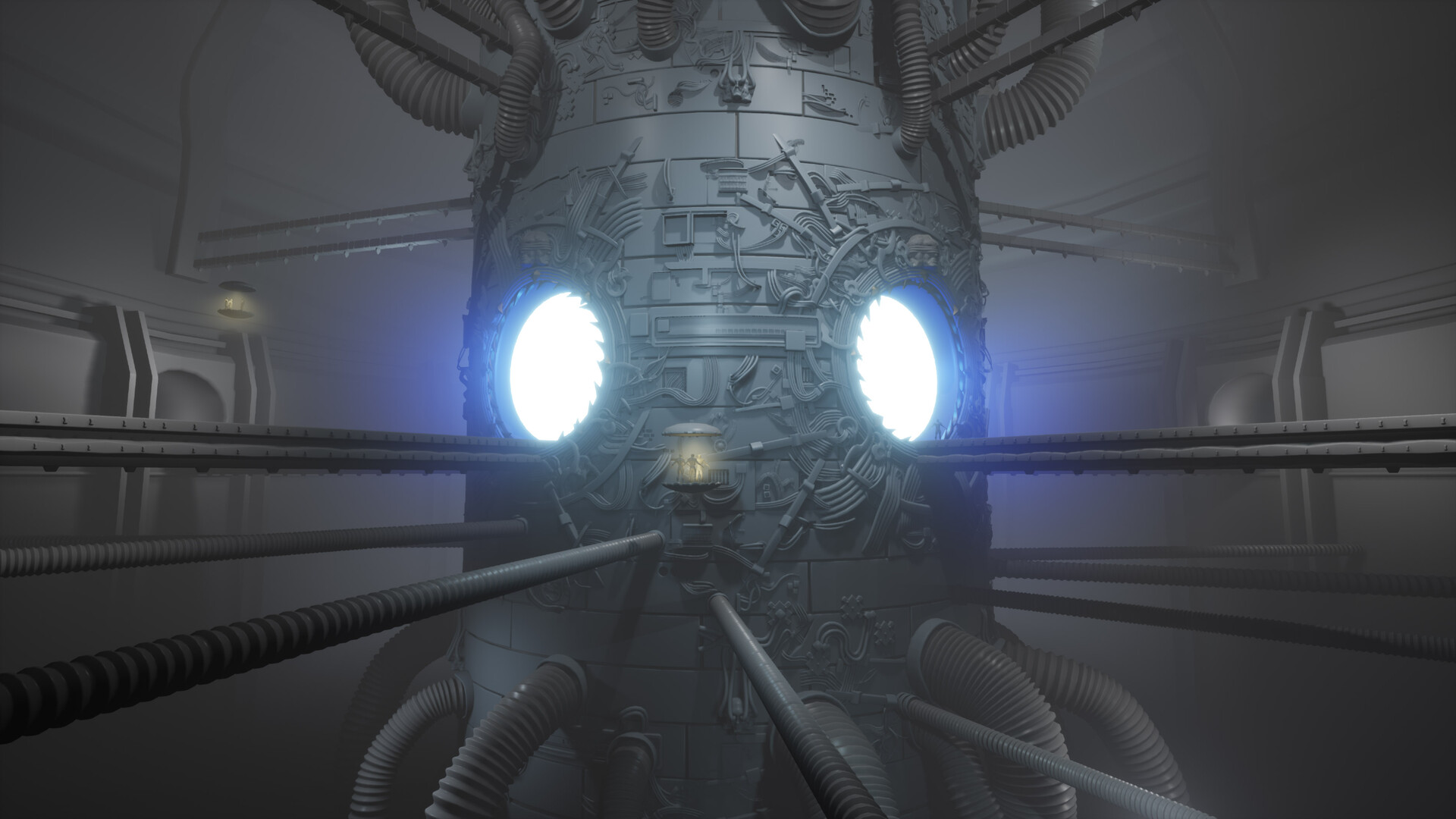 Whenever I start the materials and textures I'll also tint everything towards more blue most likely.
I always forget to mention this, but I am thinking of later on having a go at some VFX and interesting visuals for the portal plane itself. I don't think I'll leave it completely white as it is right now.
Thanks for reading.
Until next time,
Pete.